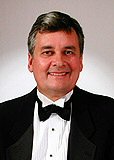 Biography
Chris Cornett
Bio
Most photographers develop their skills and vision through experience, after completing courses for photography at respected schools, many offering excellent programs for the young student entering the field.
Maybe a somewhat unorthodox beginning, Chris Cornett started his career at the age of 10 with his Kodak Brownie Box Camera and B & W film. It was a birthday present to take to summer camp for July and August. Having just 2 rolls of film made Chris extremely selective in his decision to take his photos, and astonished family and friends with nicely composed images from his summer adventures.
In 1979 Photography by Chris opened in Summerland. Master photographer, Hugo Redivo, sponsored Chris to be a member of the Professional Photographers of Canada Inc. That same year at the Convention in Vernon, a special interview with Yousuf Karsh enlightened Chris as a mentor. Karash said, "I'm very interested in this young man!" Those words, and his good wishes will not be forgotten. Karsh, now 90, was recognised recently as the most significant Canadian photographer this century. Associate, John Park, lent his technical expertise, in completing the Pro Lab facility. His engineering has been a great help over the years, and he deserves lots of credit.
.
Now established in the former Shaw Cable video studio on Martin Street ( a Vintage Penticton home), Chris can be found working at the studio, shooting skiing events at Apex Resort, sailboat races on Okanagan lake, covering events like Ironman Canada Triathalon, the Peach Festival, on location for 12 hour of LeMans Races at Sebring in Florida, or capturing colourful images of the Okanagan Valley. Having many of his images published, and having award-winning photos to his credit, is a great gratification.
.
On weekends covering Weddings for many lucky couples throughout the summer. Some Brides were once his clients as babies and children from their parents! This comes with being a photographer established over a generation in the South Okanagan.
.
Many of his commercial clients include the City of Penticton, several local wineries, hotel and motel clients, local businesses, and publications nationally. People photos include; weddings, and portraits of families for every occasion, children, grads, portfolios, business portraits, school photos, and the all important 5 minute passport.
.
Having a full service photo studio, with the addition of new Digital Photography service, Chris and his helpful staff are pleased to offer consultations on any of their services. For clients needing photo finishing services, Chris offers custom enlargements in Colour & B&W, and Digital, and reproduction of old photos. To complete the finishing touches, the mounting, laminating, and framing is an important service for clients.
.
Whether you are planning your wedding day, preparing for a family reunion, or just feel it is time you had a recent portrait, call for a free consultation, or just come by and view the Gallery of framed prints and albums that Chris has prepared for you to view. You will be sure to enjoy the visual experience…and Chris and his friendly staff look forward to serving you.